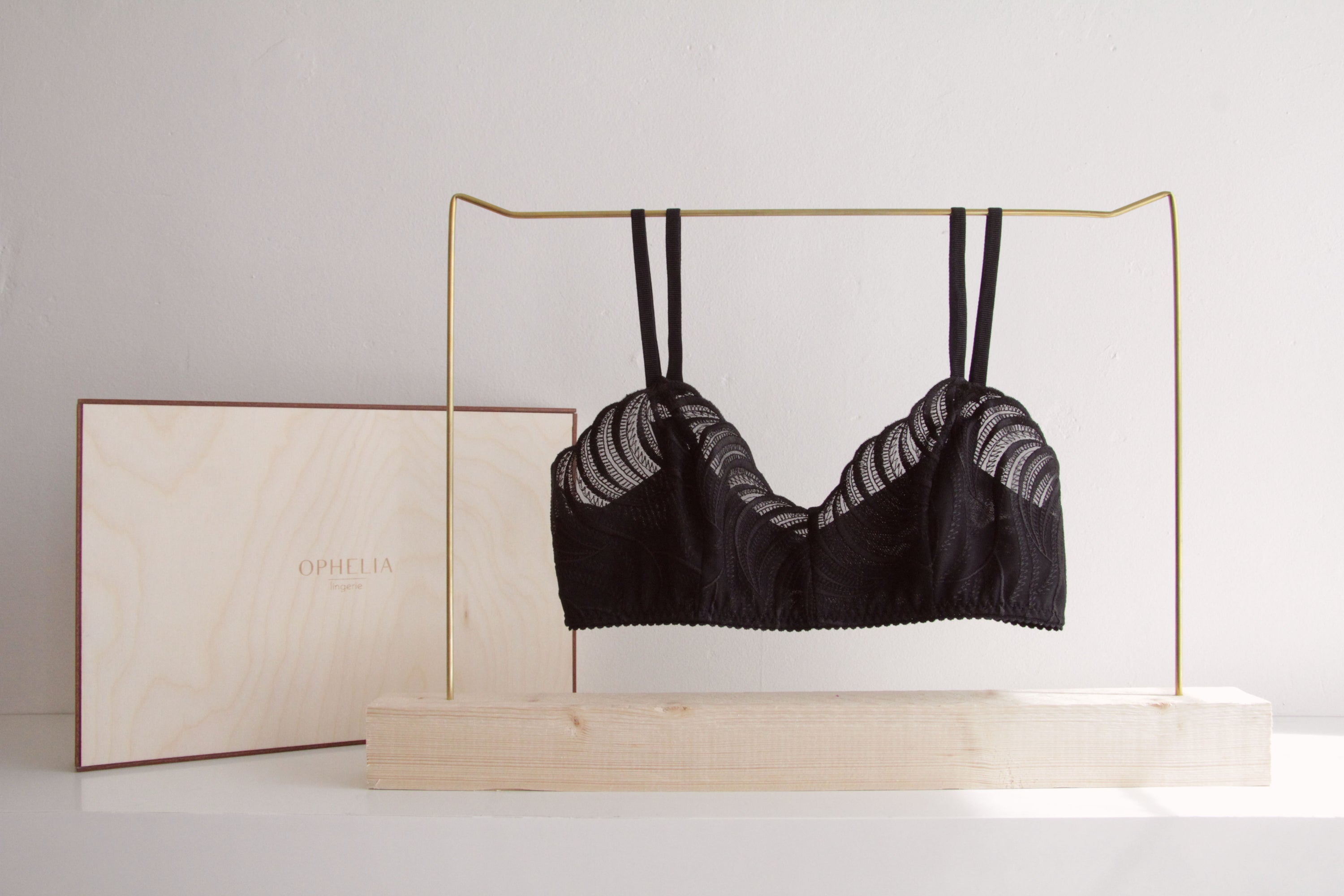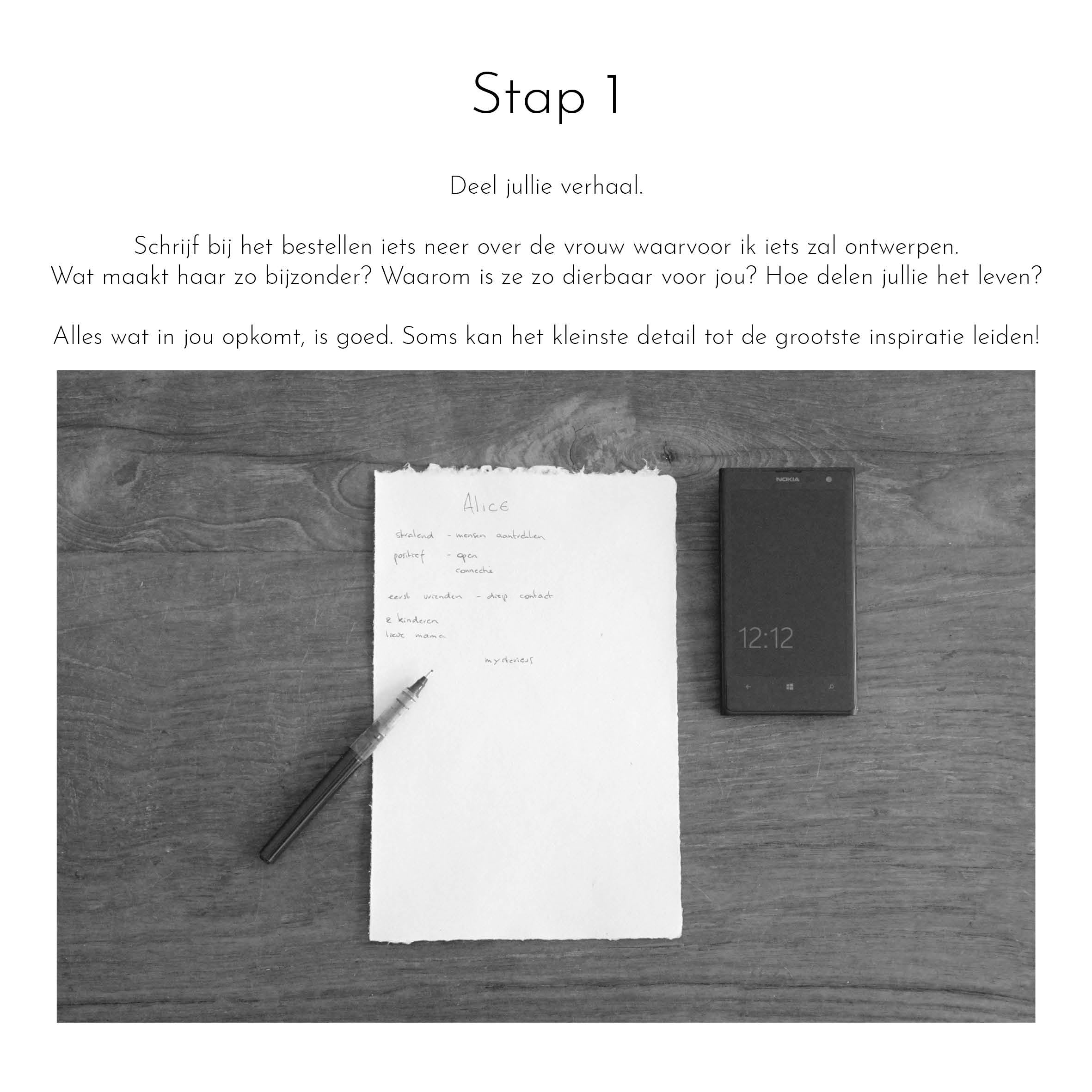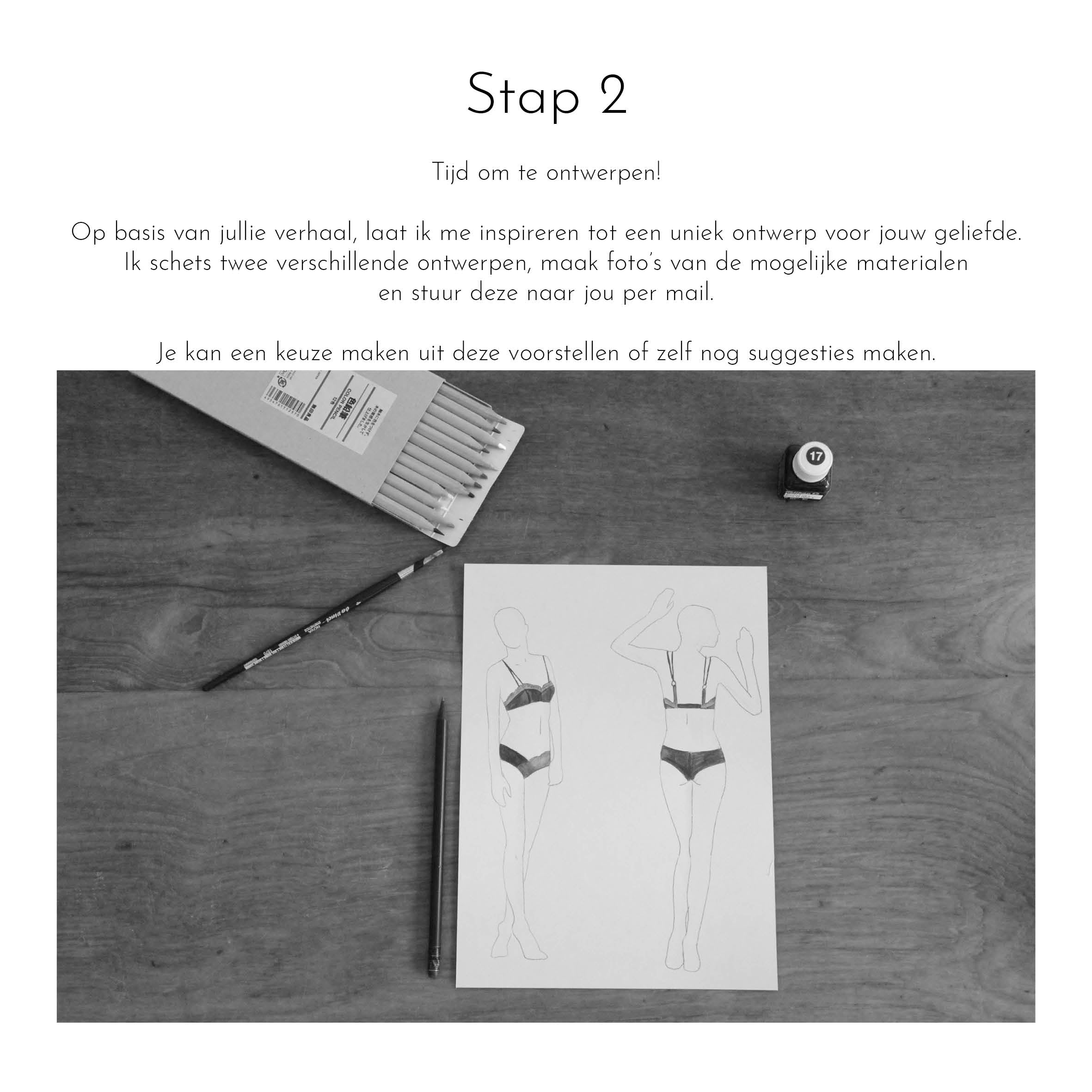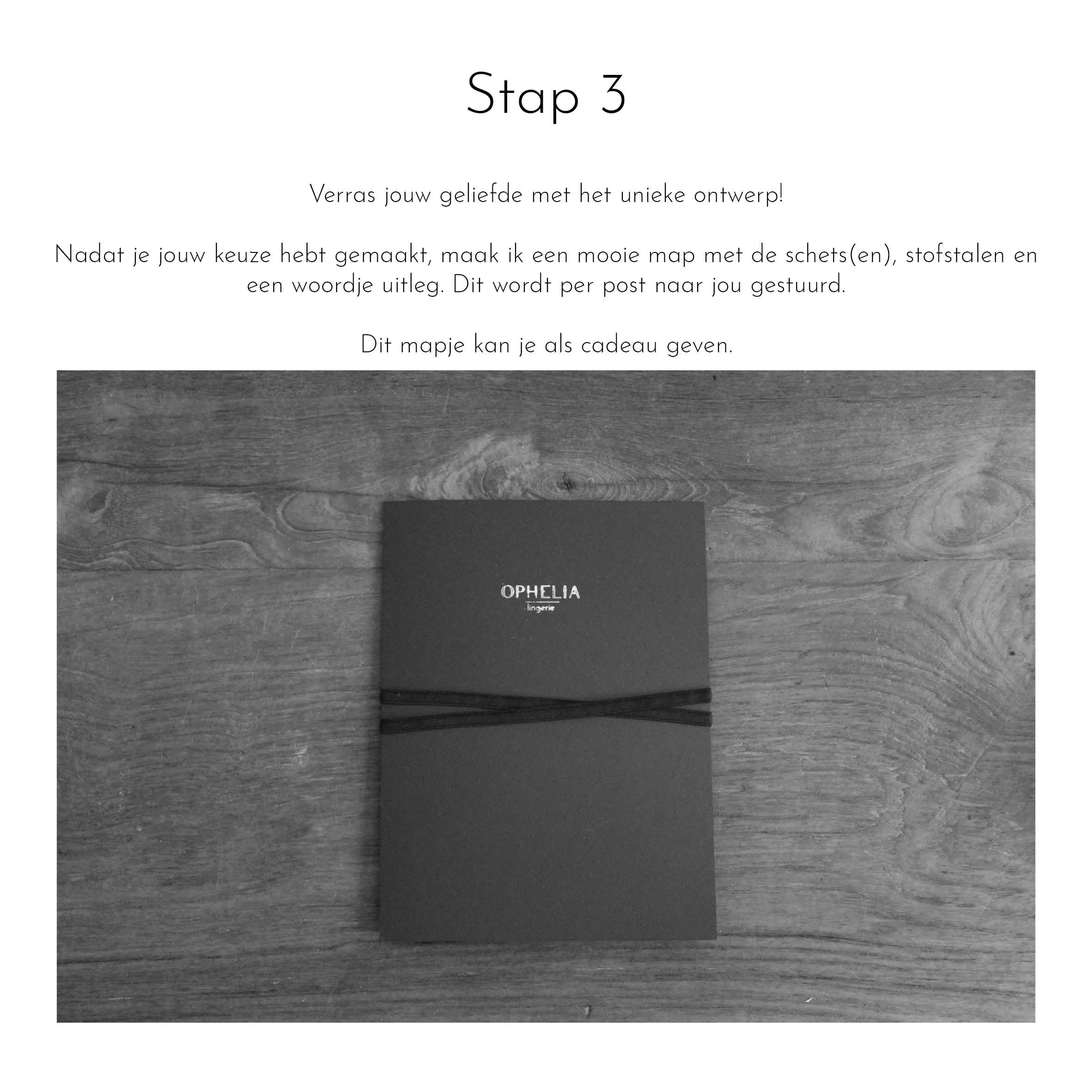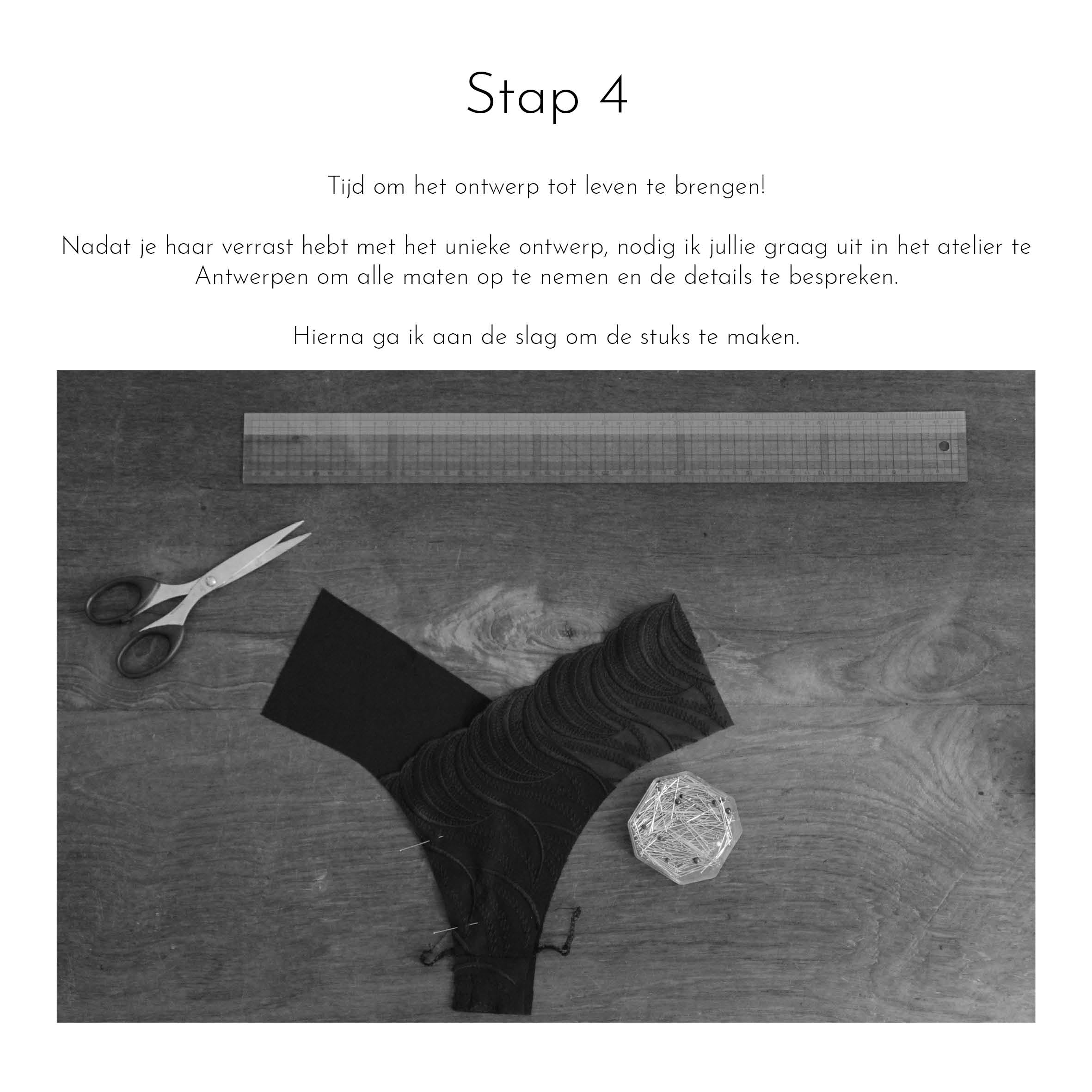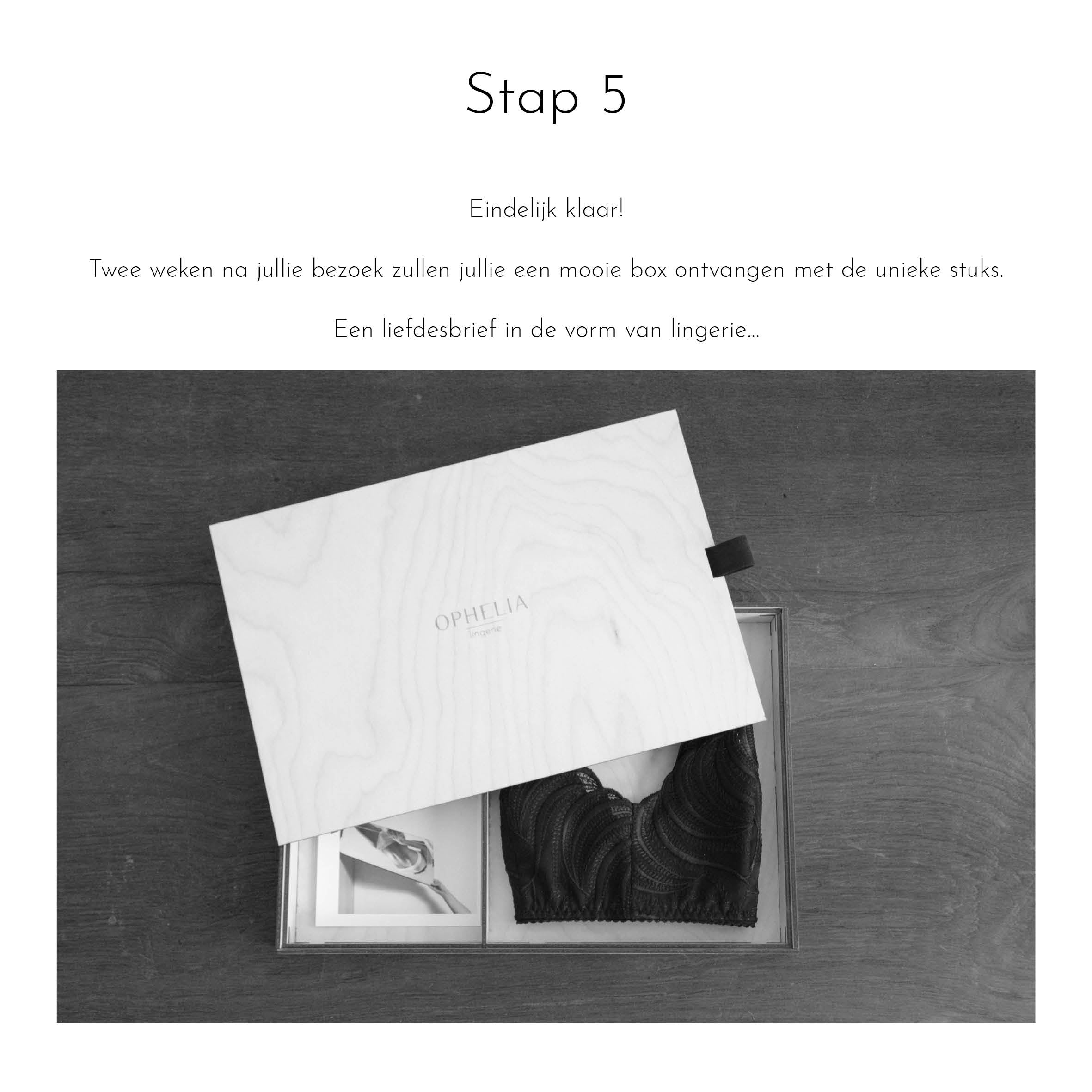 Description
Een liefdesbrief in de vorm van lingerie, dat is het doel van een uniek ontwerp.
Geïnspireerd door het verhaal over jouw geliefde, maak ik een customized ontwerp. Voor de pasvorm vertrek ik vanuit één van de bestaande ontwerpen uit een huidige of voorgaande collecties, maar door het gebruik van andere stoffen en nieuwe materialen eindigt dit in een volledig unieke creatie.
Op de foto's kan je de verschillende stappen lezen.
Wil je graag jouw geliefde verrassen met zo'n uniek ontwerp, start dan met het invullen van de vragen hieronder en bestel om te bevestigen.
Over een week mag je de eerste ontwerpen verwachten.
Shipping
Benelux: free shipping over € 150, otherwise € 5
Delivery in 1-3 days

EU: free shipping over € 200, otherwise € 8,70

Every unworn item can be exchanged or returned within 14 days.